Always Gamble Responsibly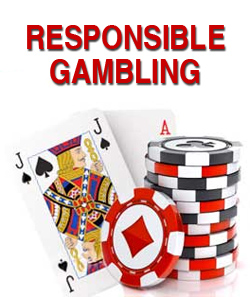 As an online gambling site, we strongly advise you to be responsible as you gamble online. Gambling, whether online or in a brick and mortar casino, can be very enjoyable but it can also be extremely addictive. Many before you have fallen into despair and have run bankrupt because they did not gamble responsibly. For us at OGMT, this is a business and any business that you can own/operate on your own is good. But we are also aware that many people struggle with gambling addictions and easily bet more than they can afford.
Our job is not to tell you how to spend your time or money. We hope to encourage you to take responsibility for your actions. If you struggle with self control or prioritising your expenses, please feel free to call authorities in your country that can help you to gamble responsibly. The last thing we want is for you to gamble all your money away.
The following are a few responsible gambling guidelines that we have put together from problems that we have encontered with fellow gamblers along the way. If you follow these tips you should be fine. Ensure that pay these important expenses first:
your bond or rent
your car
all your credit cards
school fees
medical bills
child support payments
It is also imperative that you provide your family with all the necessities first and ensure that you tuck away some cash for those unforeseen emergencies that may occur.
You should also ALWAYS ensure that you set a gambling budget for yourself.
Everything taken care of? Perfect! Now you can go ahead and play a few games within your set budget. And remember gambling should only be for recreation, so have fun playing!
Every country has a gambling board and provides assistance to anyone who struggles with the addictions that the gambling industry can bring. Should you be gambling online? Search on Google to see if gambling is legal in your country.
Quite recently a Canadian company launched Betstopper.ca, a tool geared at limiting access to online gambling websites by minors. The software is available to residents of Nova Scotia, Canada for free. The intent is to provide a measure of comfort to parents while their children are surfing the Internet unsupervised and, as well, to prevent the progression of gambling addictive behaviour in minors. Read more about Betstopper.ca.
Are you looking for Casino News?